From music to art, love has inspired some of the most amazing creations. With the right crafting tools and a little inspiration, you can find your creative passions and create a Valentine's Day gift that their loved-one will cherish for many years to come. Being the craftinista that you are, I bet you have some lovely creations just waiting for you! But if you want some DIY gifts ideas to round out your suggestions, here are some of Cricut's Valentine's Day gift ideas that could delight everyone on their list. This post contains affilliate links
Give the gift of art.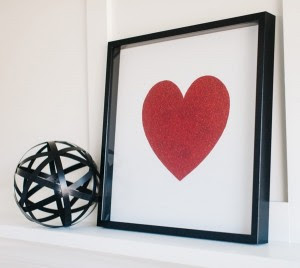 Glitter Heart Artwork
Let someone know they light up your life.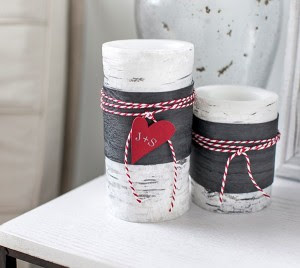 Heart Candle Wrap
Buy any white mug and add a design. Fill it with hot cocoa and other treats to warm up anyone's heart.
Heart Mug
Send a pop of love with these dimensional cards that will stand the test of time.
Valentine's Day Puppy Love Dimensional Scene
Dimensional Heart Card
What is your favorite Valentine's Craft?