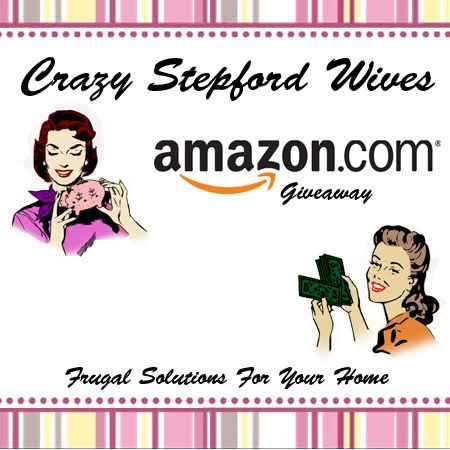 Courtesy of the
Crazy Stepford Wives
Crazy Stepford Wives are proving that you can be frugal in your home, but bear in mind that when you try and be perfect like the 'Stepford House Wives" you may just go a little crazy.
Be frugal, have fun and try your winnings at this awesome giveaway!!
Some ideas include a
Kindle, 6" E Ink Display
with a few books preloaded for holidays (or even yourself!) or a
Green Rocking Horse
for the toddler in your family. The options are endless, I mean you can even get
Organic Groceries!
There are 2 prizes of a $100 Gift Certificate for Amazon. Basically $100 to spend on what you want!
a Rafflecopter giveaway